Good news! As part of our efforts to further secure access for users in your org, we're introducing the ability to enforce SAML-only Authentication. Plus, a bonus is that SAML is now fully self-service configurable: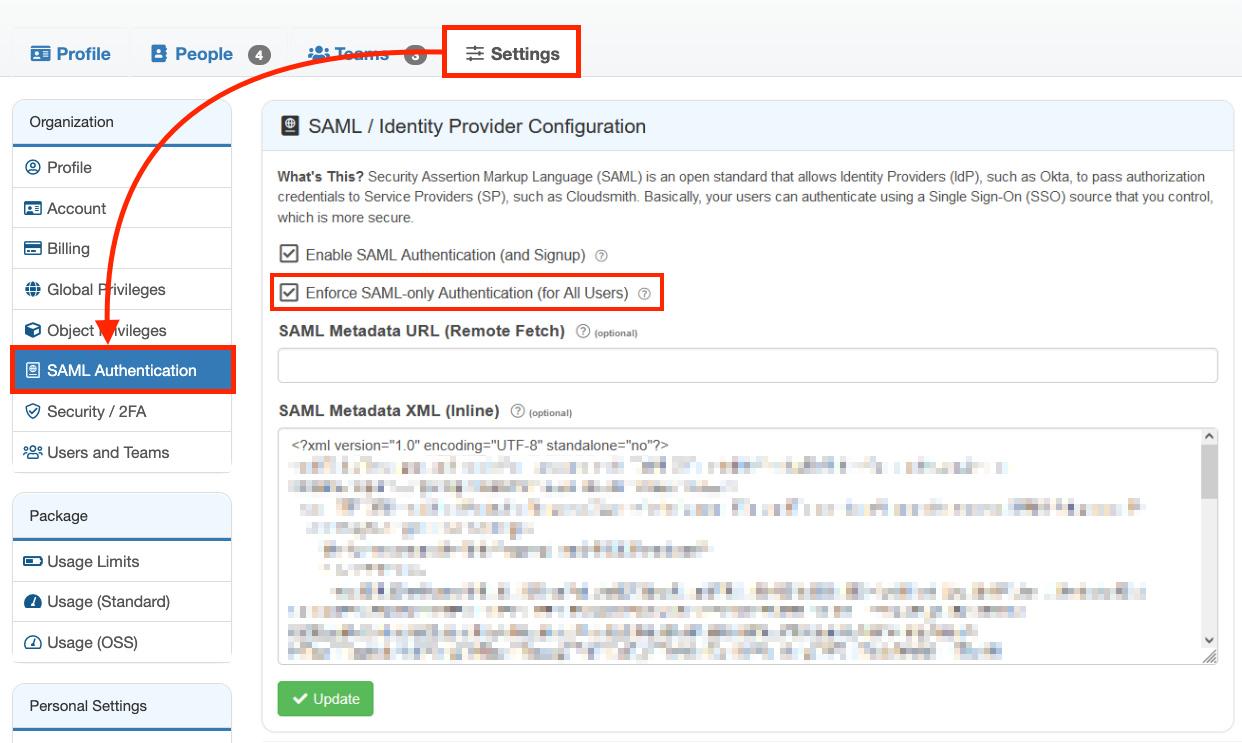 With SAML-only Authentication configured, all members of your organization will no longer be able to use password-based or social-based authentication. In other words, they must use SAML when authenticating. This will ensure that they contact only your Identity Provider for authentication. If the Identity Provider says no (i.e. because the user is removed, locked out, etc.), they'll not be able to log in anymore.
How do you configure SAML-only Authentication?
You need to be an Owner or Manager for your organization (see docs on Organization Roles).
Then you'll find it within the "SAML Authentication" section of your organization settings (screenshot).
Ensure that the "Enforce SAML-only Authentication (for All Users)" checkbox is ticked.
Click "Update". You'll now be enforcing SAML-only authentication in your organization.
You'll also be able to utilise the same page for self-service SAML configuration. Now you'll be able to enable, disable, enforce and configure SAML as and when required. You can specify either a metadata URL, where we fetch the SAML metadata from your Identity Provider automatically or provide us with the XML directly.
What's next? For this area of the application, we'd like to implement SCIM for automated off-boarding.
Note: Single Sign-On via SAML (i.e. using an external Identity Provider to authenticate users) is an Ultra tier feature. You can find out more about Ultra features on our pricing page, and if you'd like to book a chat with us, we're always happy to talk (no hard sales push).