We're pleased to announce that Debian (and related) DSC/source packages are now fully supported!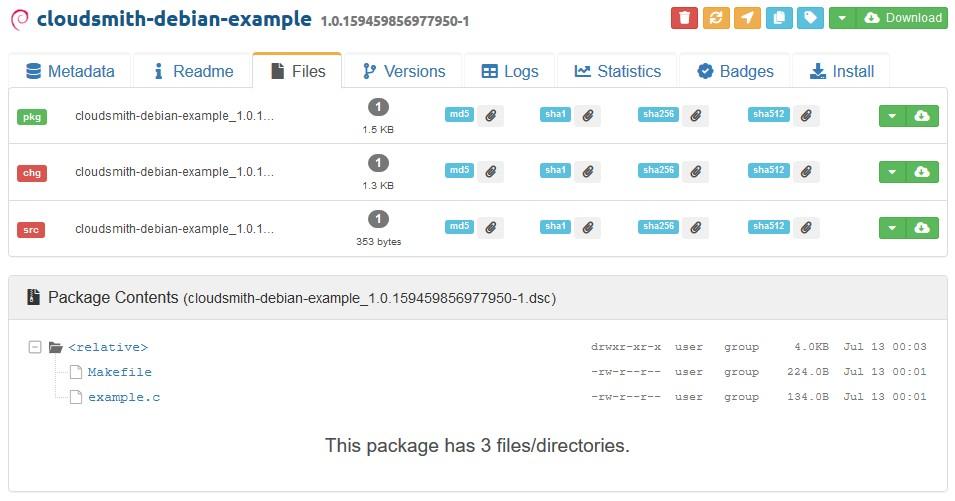 From the Debian Wiki, a source package is one that provides you with all of the necessary files to compile or otherwise, build the desired piece of software. In other words, you can get the sources used to create a binary package, and compile them yourself; perhaps to customise the package, or build it for a different operating environment.
When uploading a DSC package, the following files are involved:
Required: The DSC package file is a metadata file that describes the other sources/changes files.
Required: The sources file contains the actual source files used to build the software.
Optional: The changes file usually contains the patch applied, or to be applied, to the sources file if different from the original.
Assuming you've got these, uploading via the latest Cloudsmith CLI (0.23.0+) release is simple:
cloudsmith push deb your-org/your-repo/ubuntu/bionic my-package_1.0.0.dsc --sources-file my-package_1.0.0.debian.tar.xz
Then, once it's synched (ready for download), you can grab and build the package yourself with:
apt-get --build source my-package=1.0.0