Good news! Three major improvements for Docker support at Cloudsmith have been released.
1. Assuming that you've been assigning semantic version tags to your Docker images, which is highly recommended, you can now sort Docker images by version. We'll also "elevate" the version tag to display as the main version for the Docker image, rather than just the hashref shown previously (see image).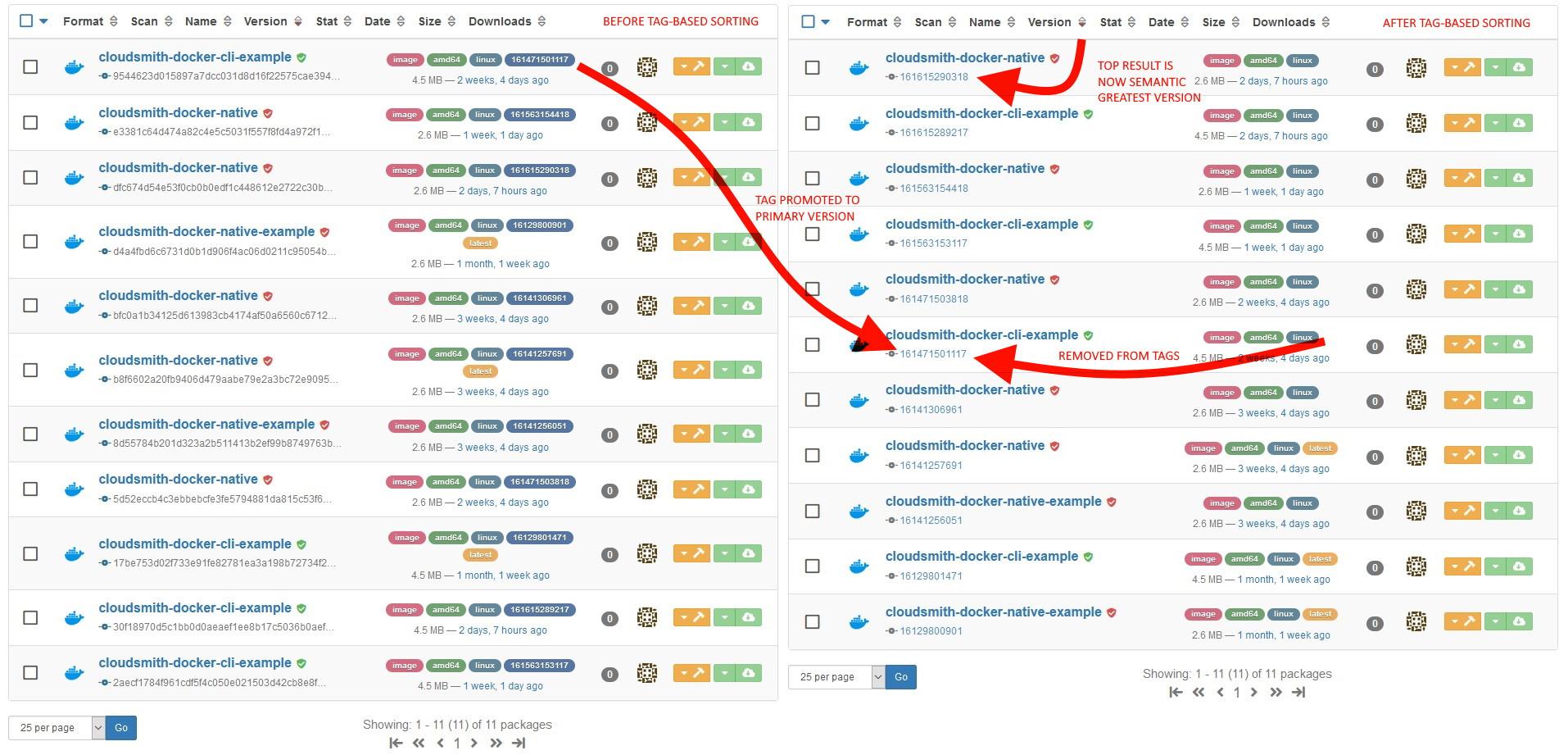 2. When examining access logs, we previously provided Docker layers that were downloaded but were unable to link to specific Docker images. Based on improvements here, pulls (downloads) for Docker images are now properly tracked, and the exact image will be linked in the access logs.

3. Alongside many other platform improvements recently, tackling some of the service views where clients spend the most time, Docker requests should now be several times faster.
The p95 (95th Percentile) for Docker manifest pulls went from 2 seconds to 200ms; a 10x speed increase.
What else is on the horizon for Docker support? Two things that we'd like to implement next:
1. Support for ORAS: OCI Registry As Storage. This may be of interest to users looking to store and version artifacts efficiently by leveraging all of the benefits that the Docker (OCI) ecosystem provides.
2. Support for Cosign: Docker Signing. This may be of interest to users looking to establish and verify image integrity but utilising the same storage mechanism as the registry itself.
If either of these would be of interest to you, please let us know!