For a long time, we've supported the "main" types of artifacts for Maven (or Gradle, Leiningen, Sbt, etc.) packages: A POM file, the main package file, along with sources, javadocs and tests files; plus full support for "fatjars" (all-in-one packages with dependencies). This hasn't always been flexible when you've needed to attach additional files, such as "shaded" packages, or just other assets. That has been fixed, as of version 0.56: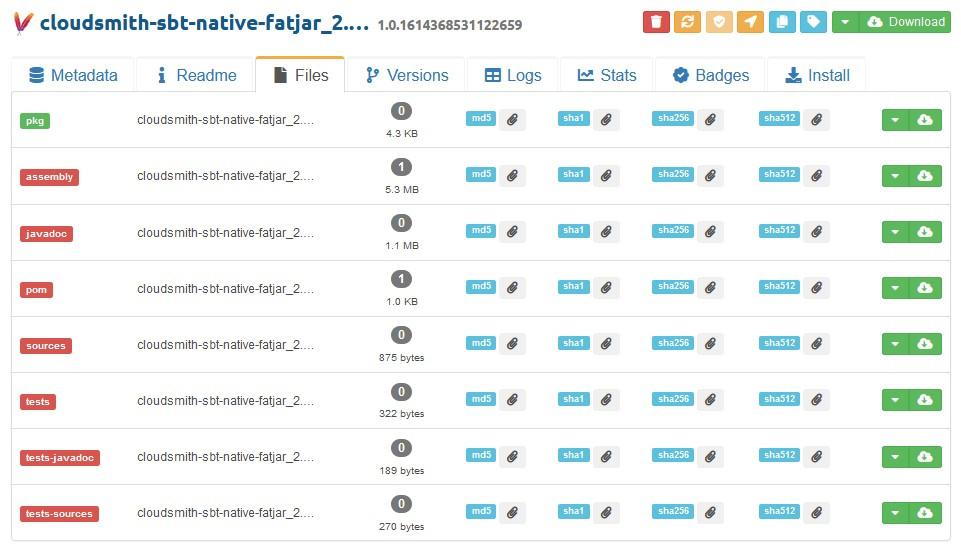 Starting with support via the Maven endpoint (https://maven.cloudsmith.io), you can now publish any additional classifiers that you need for files. That means you can push files natively using Maven (via mvn deploy), Gradle (via gradle publish), Leiningen (via lein deploy), and SBT (via sbt publish), etc. Just tag your assets with your chosen classifiers, and then deploy! We'll take care of the rest for you.
What's next? We'll be adding support for multiple files to our Cloudsmith API, so that you will be able to upload the extended classifier files via our API or CLI too. This will make it easier to universally upload files using the same tooling, no matter what the format. So stay tuned for that!