Introducing the ability to manually and eagerly invalidate a repository cache: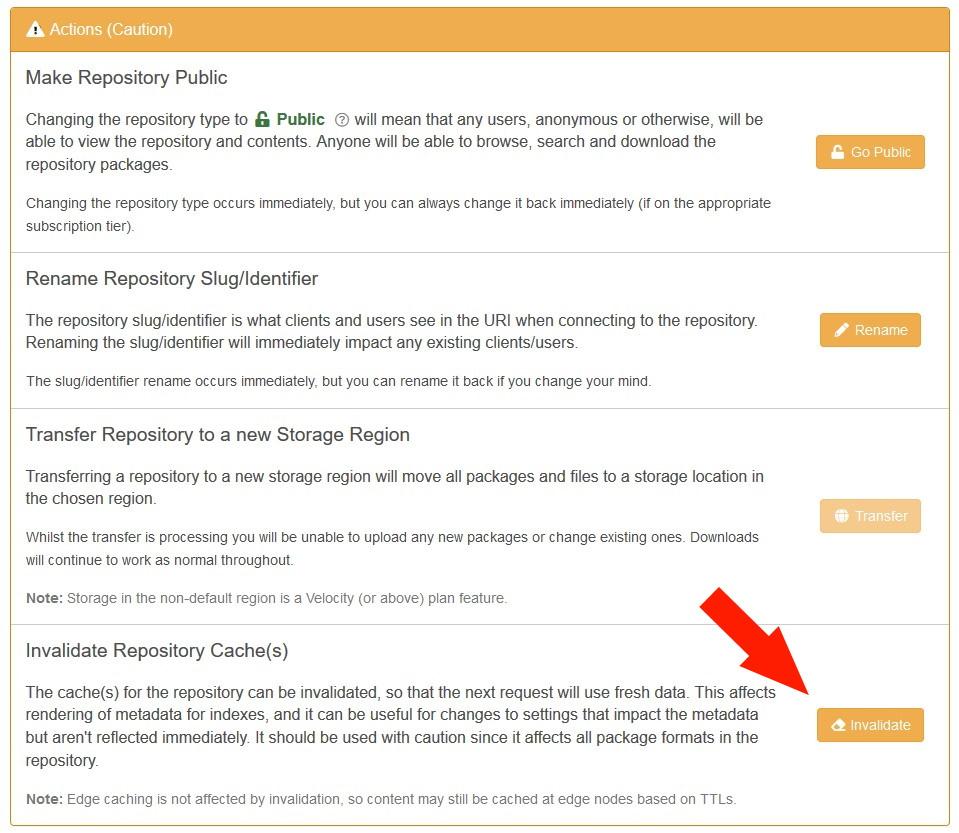 Cloudsmith caches data to be as quick as machine-ly possible when your users need it, but sometimes waiting for a refresh isn't fast enough. If you've made an update to a repository, such as a package republish or editing information for a package, but it doesn't get reflected immediately, it's probably because of caching. Often this is entirely automatic, but only for critical updates (e.g. a brand new package).
If you're in this situation, you can now use the manual cache invalidation function; found in the settings section of each repository. The cache will then regenerate on the next request, or ASAP for caches that are regenerated asynchronously. This affects all package format indexes, so be careful with it if performance is a priority. Invalidation is not intended for frequent use, so it'll be limited to the UI only for now.
Warning: It doesn't (yet) affect customised edge caching, that's a different layer of caching at the Content Distribution Network (CDN) level, but we do have plans for that too. So if you've used the cache invalidation and it doesn't work, check the TTL in the edge caching settings first.
If you'd like to see edge cache invalidation sooner, please let us know! :-)