Good news! If you've been looking for an easy method of setting the default access for a repository across your organization, we've got you covered. Introducing repository-level default privileges: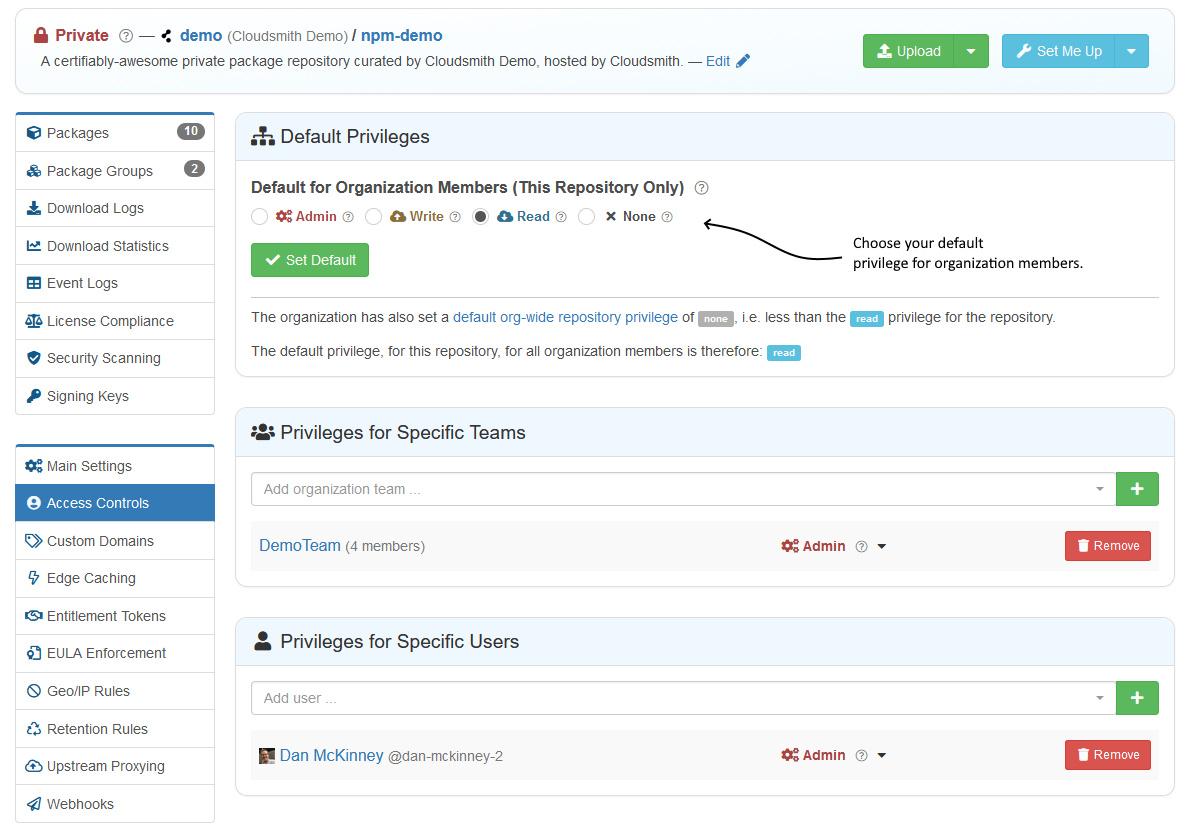 These complement the existing default org-wide repository privileges.
Such that the privilege for a user is the greatest privilege granted to them via:
Assignment to them directly, via "Privileges for Specific Users".
Derived from their team membership via "Privileges for Specific Teams".
By default on the repository, via "Default Privileges".
By default on the organization, via the org-wide "Default Object Privileges" (see org settings).
Now you've got the flexibility you need to create a repository with a common level of access for all organization members without compromising any other repository in the org.